Benefits

Mixes easily with liquid fertilizers, hard water, and other crop inputs, enabling a single-pass application of disease control and fertility.

Delivers proven, long-lasting, soilborne disease control resulting in even stand establishment, especially under cold, wet conditions.

Enhances leaf coverage for improved foliar disease control.

Improves plant health for increased crop quality and yield.

AZteroid FC 3.3 is the first fungicide to be fully compatible with liquid fertilizer and won't clog nozzles or lines and stays mixed, even with application delays and freezing temperatures.
| CROP* | |
| --- | --- |
| ALFALFA | Common diseases in alfalfa (leaf spots and mildews) |
| CORN | Rhizoctonia diseases, Root rot, Stalk rot |
| COTTON | Rhizoctonia seedling blight |
| DRY BEANS | Rhizoctonia root rot |
| PEANUTS | Crown rot, Damping off |
| POTATOES | Black dot, Black scurf, Silver scurf |
| SOYBEANS | Rhizoctonia, Southern blight |
| SUGARBEETS | Circular spot, Southern blight, Pythium root rots, Rhizoctonia stem canker, Crown rot |
| TOBACCO | Rhizoctonia diseases, Target spot, Blue mold, Frogeye leaf spot |
| OTHER | Refer to product label |
* For a full list of crops and diseases, refer to label.
See the results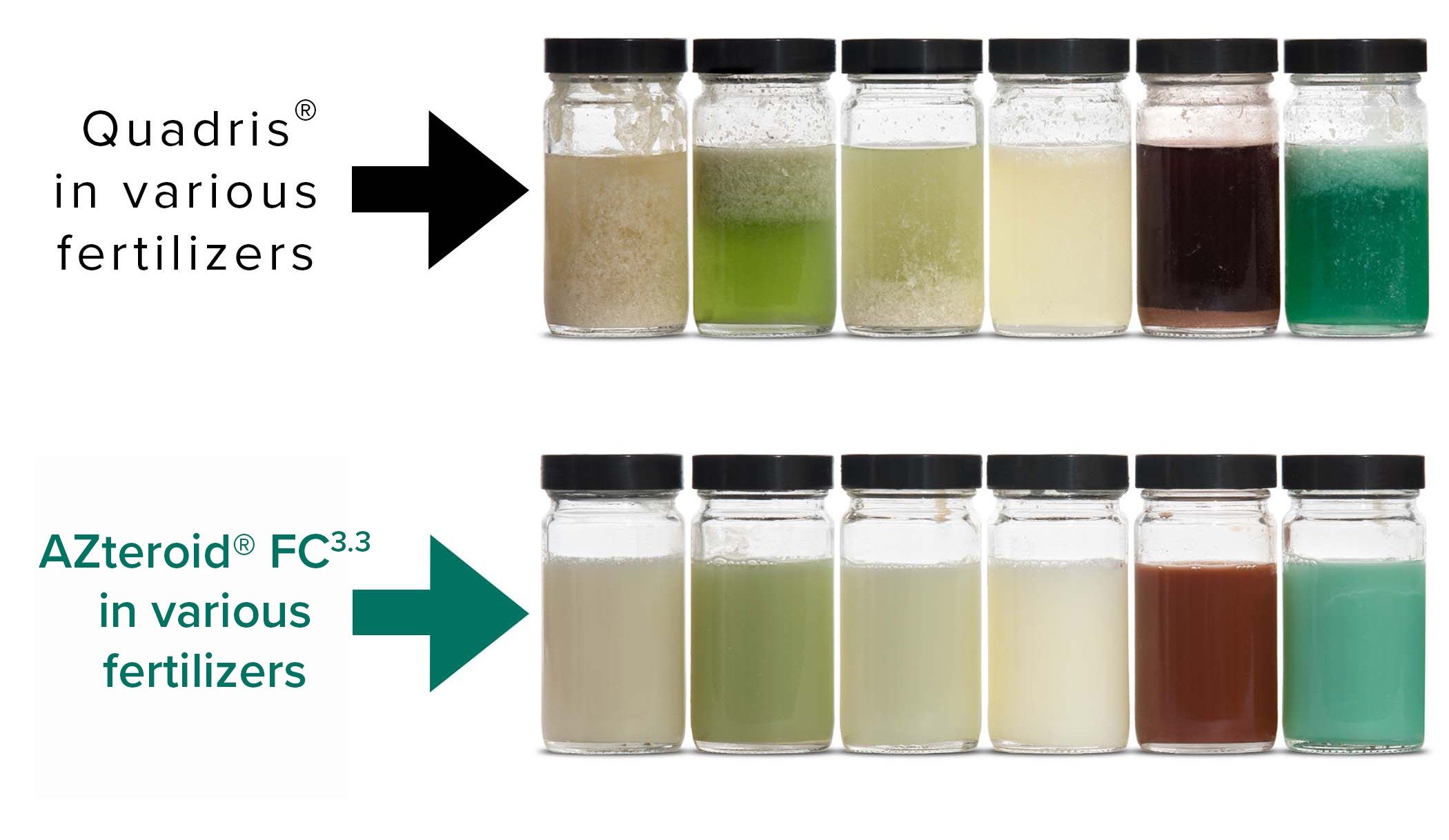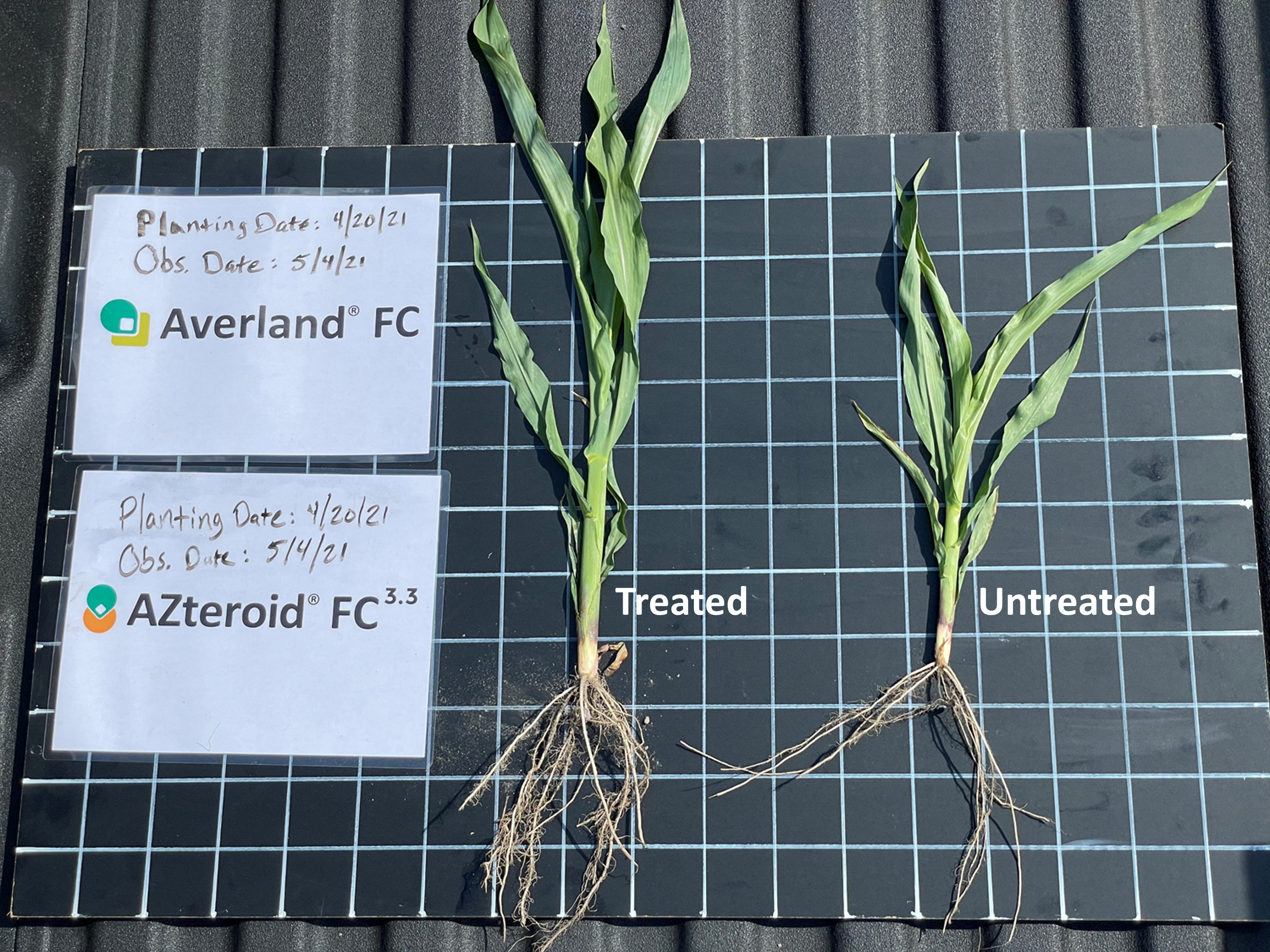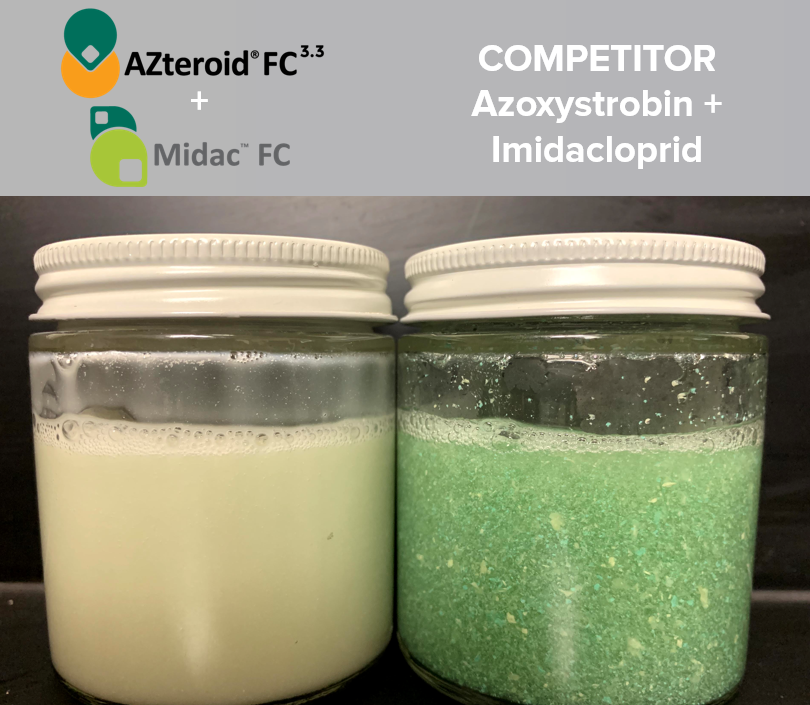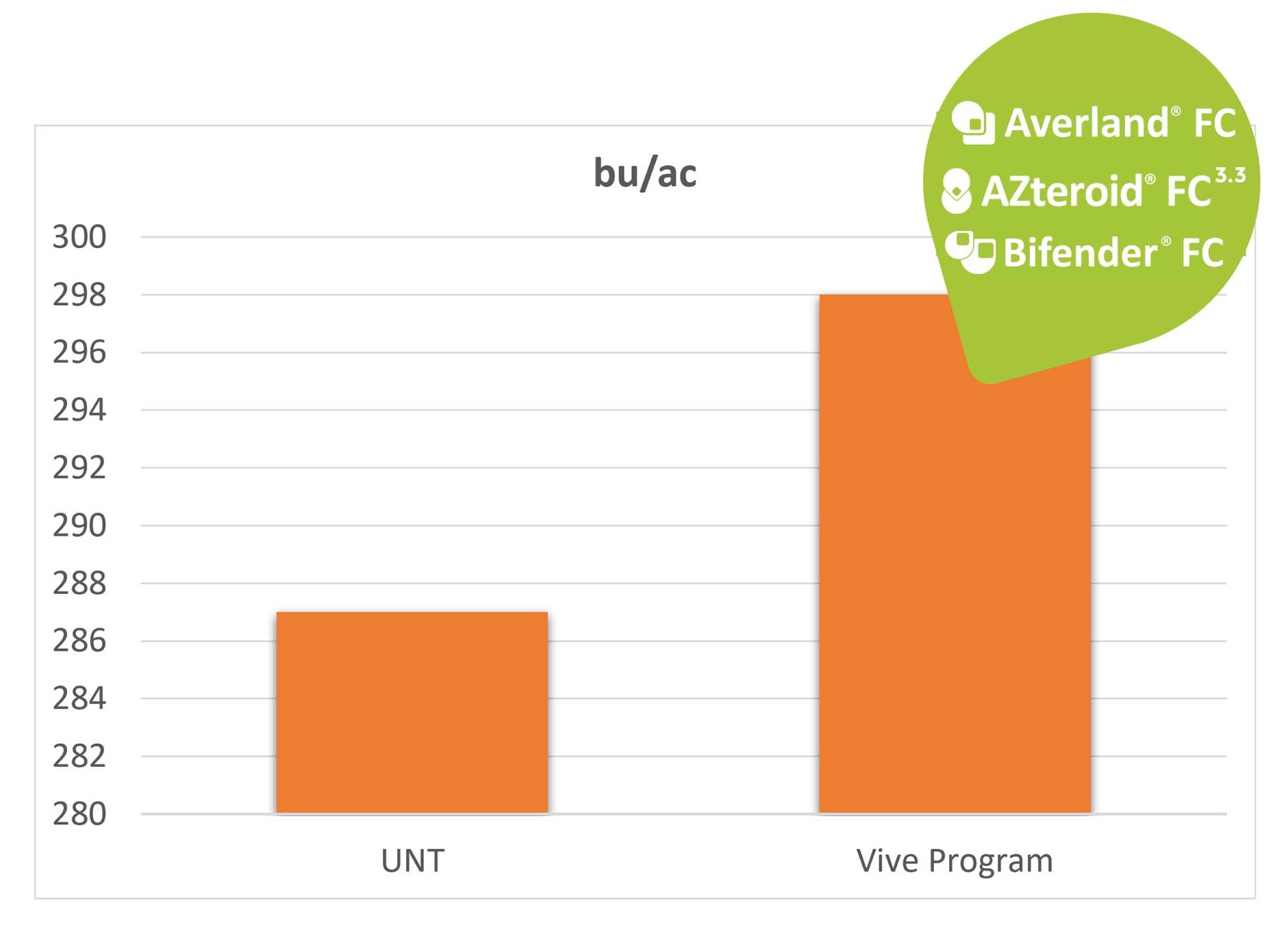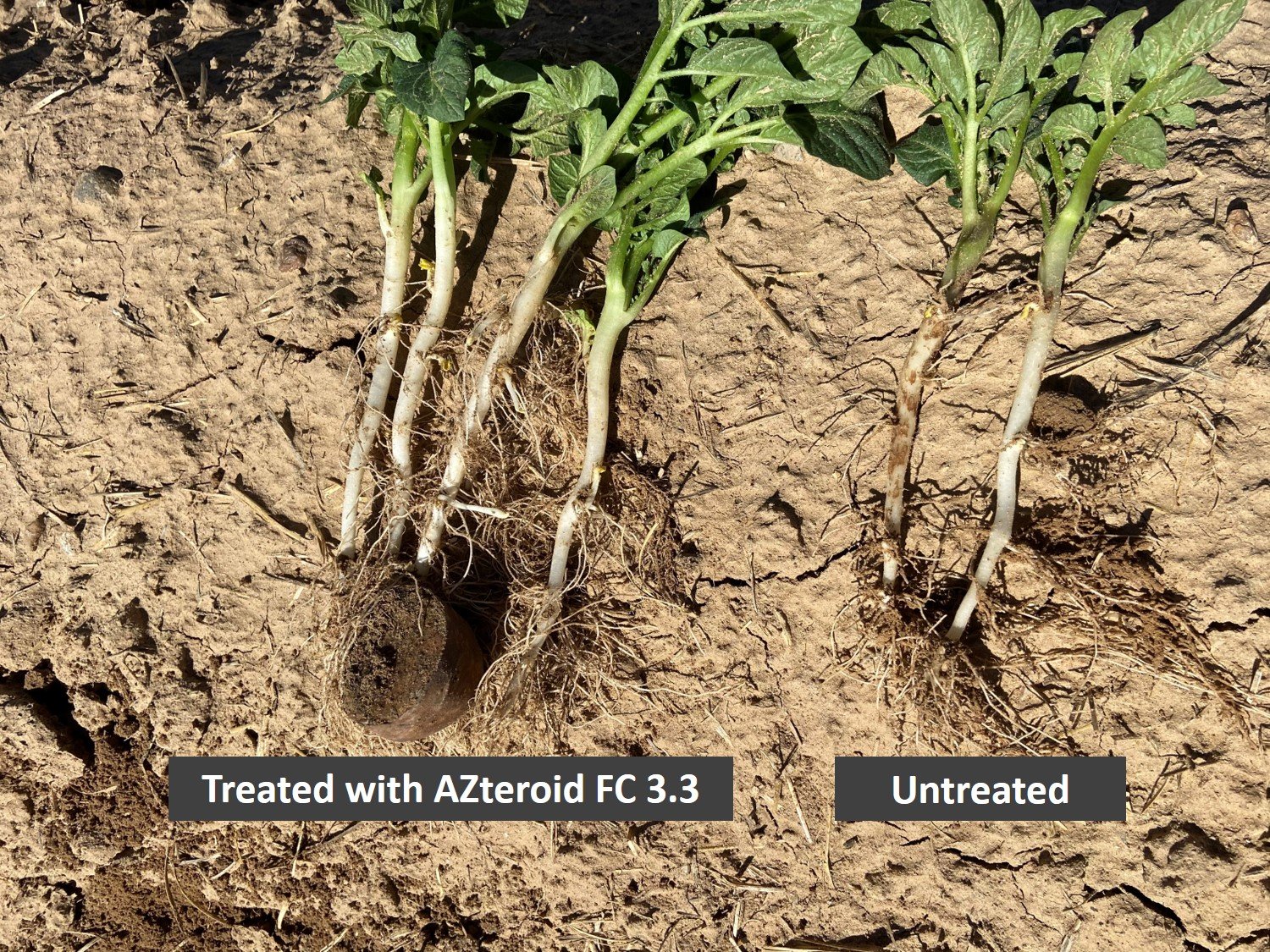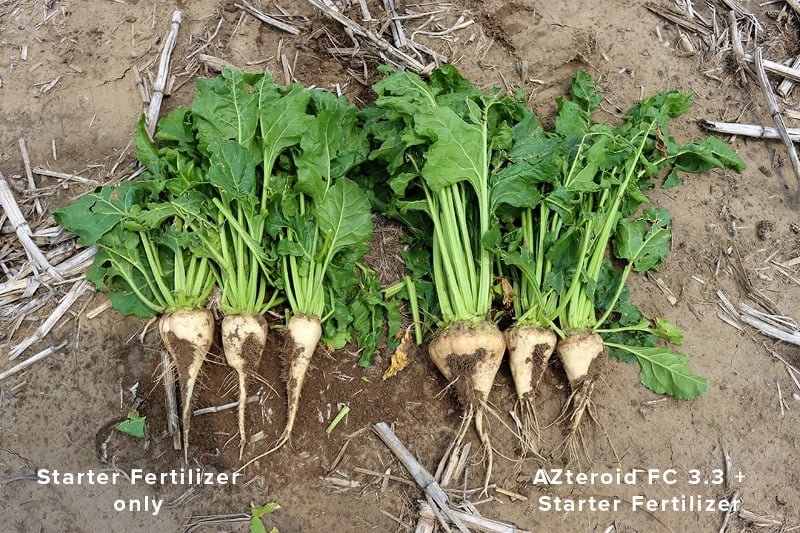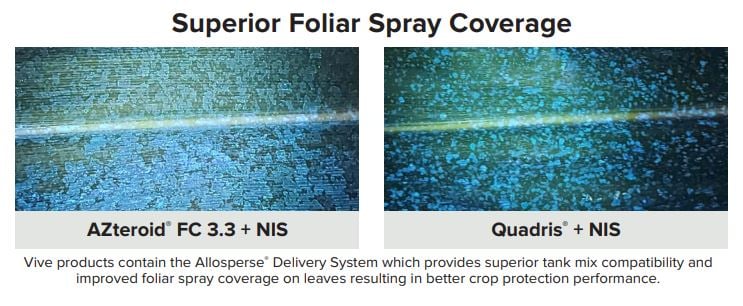 Info Sheets
Active Ingredient Content
3.3 lb azoxystrobin/gal
Important: Always read and follow label instructions before buying or using Vive Crop Protection, Inc. products. The instructions contain important conditions of sale, including limitations of warranty and remedy. AZteroid and the Vive Crop Protection logo are trademarks of Vive Crop Protection.
GET YOUR FREE CROP-SPECIFIC PRODUCT RECOMMENDATIONS