Benefits

Only Xyler FC offers hassle-free mixing of metalaxyl with liquid fertilizer

Outstanding control of pythium leak, pink rot, root rot and seedling diseases in a broad range of crops as well as storage diseases in potatoes

Excellent crop safety and completely tank-mixable with liquid fertilizer, other chemistry, micronutrients and hard water

Systemic activity protects the crop as it grows

Improves yield and quality
| CROP* | |
| --- | --- |
| COTTON | Pythium, Phytophthora |
| DRY BEANS | Pythium, Phytophthora |
| PEANUTS | Phytophthora seedling diseases |
| POTATOES | Pythium, Phytophthora, Storage Diseases |
| SOYBEANS | Pythium, Phytophthora |
| SUGARBEETS | Pythium, Phytophthora |
| TOBACCO | Pythium, Phytophthora |
| OTHER | Refer to product label |
* For a full list of crops and diseases, refer to label.
See the results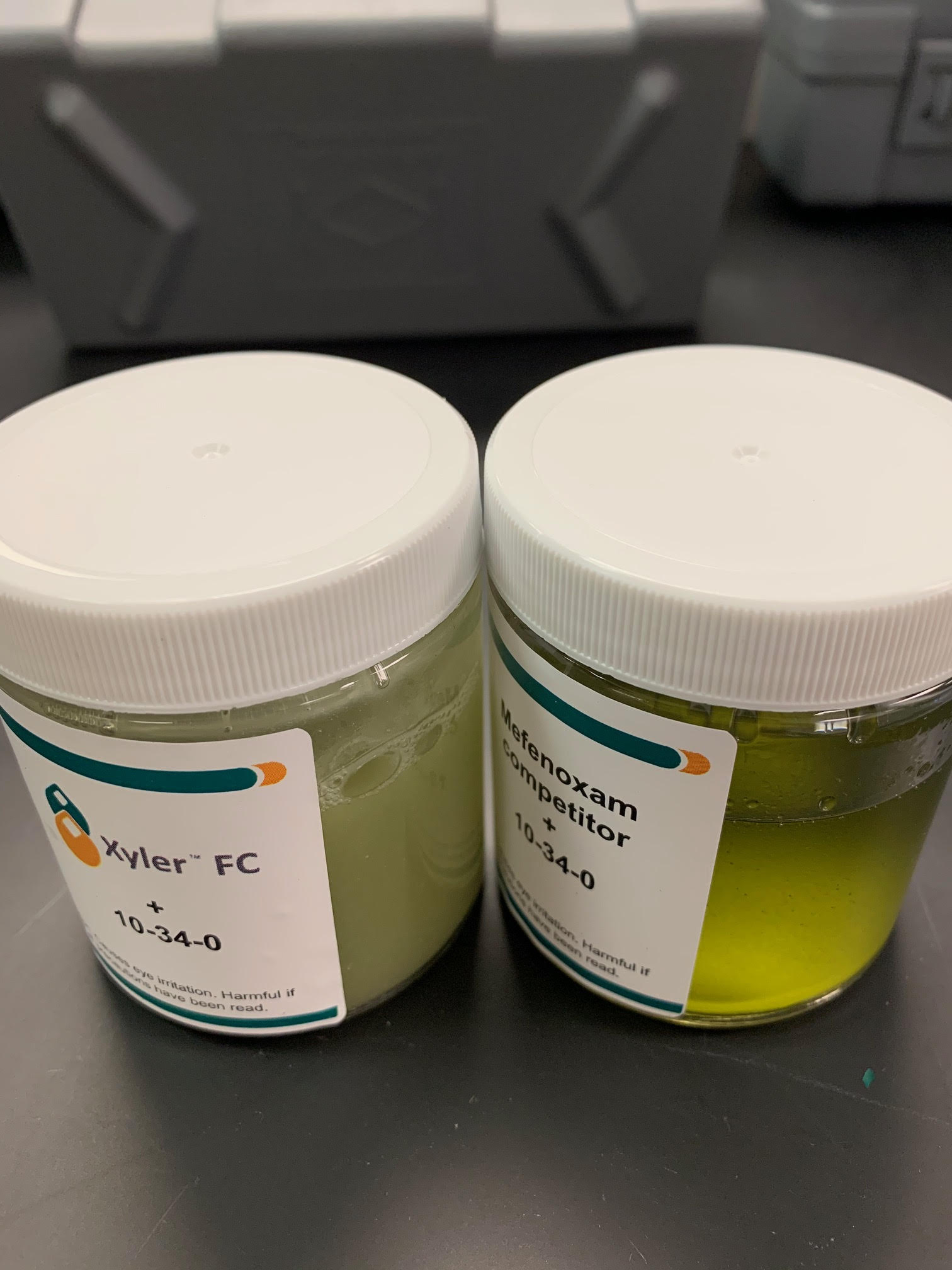 Info Sheets
Active Ingredient Content
2.8 lbs metalaxyl/gal
Important: Always read and follow label instructions before buying or using Vive Crop Protection, Inc. products. The instructions contain important conditions of sale, including limitations of warranty and remedy. Allosperse, Xyler and the Vive Crop Protection logo are trademarks of Vive Crop Protection.
GET YOUR FREE CROP-SPECIFIC PRODUCT RECOMMENDATIONS