Foliar spray applications are often wasted or don't reach their full potential when they are applied in the field. When spraying with ordinary pesticides, droplets easily "bounce" or run-off the leaf surface, leading to poor leaf coverage, an increase in disease or pest infestations, and a major loss in yield.
Growers now have a new solution to combat disease pressure in an enhanced foliar application. Enabled by Precision Chemistry™, AZterknot®, Vive's biological + chemical fungicide, has been engineered to spread and stick to the leaf better than other fungicides in a foliar application. Like airbags in a car, Vive's Precision Chemistry technology cushions the droplet as it hits the leaf, allowing it to stick and spread better than competing products.
Figure 1: AZterknot vs Quadris vs water in leaf droplet demonstration on parafilm wax surface.
Under controlled conditions, AZterknot droplets cover 94% more surface area than Quadris®. AZterknot droplets spread better, maximizing the area covered and ultimately leading to more uniform disease protection.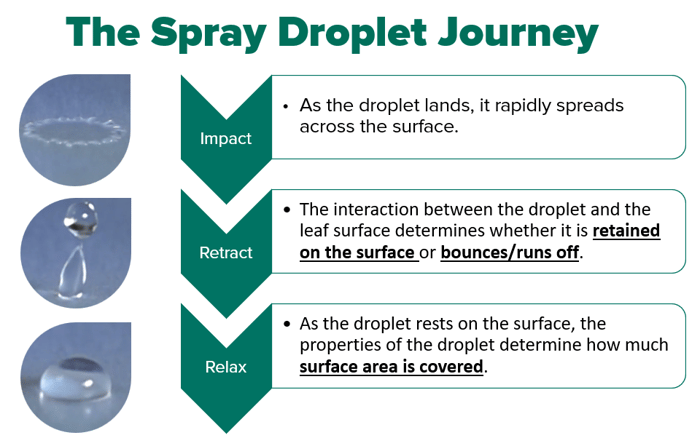 Figure 2: Spray Droplet Journey flow chart.
AZterknot combines the proven, disease-fighting power of azoxystrobin with the plant health benefits of Reynoutria sachalinensis extract (RSE). The dual modes of action (group 11 and group P5) in AZterknot complement each other to provide exceptional disease control, resistance management, and a dual boost of plant health to deliver the highest yield potential.
Figure 3: AZterknot vs Quadris droplets tested side by side on a sugarbeet leaf.
AZterknot delivers rapid, uniform disease protection through enhanced leaf coverage. For moderately systemic active ingredients like azoxystrobin and RSE, it can take up to 7 days to be absorbed and move throughout the plant. Precision Chemistry augments these active ingredients through enhanced leaf coverage, delivering rapid, uniform disease protection.

Figure 4: AZterknot vs Quadris sprayed side by side on a corn leaf.
Discover more about Vive Crop Protection's AZterknot fungicide by visiting vivecrop.com/azterknot.