February 27, 2023
By: David Reif
How sweet would it be to walk away this season with a higher sugar content than last year? And what if you could do it with a more efficient foliar application? Sound to good to be true? Well just like your favorite dessert, Vive's AZterknot is here to give your sugarbeets that extra sweet kick needed for the ultimate sugar high!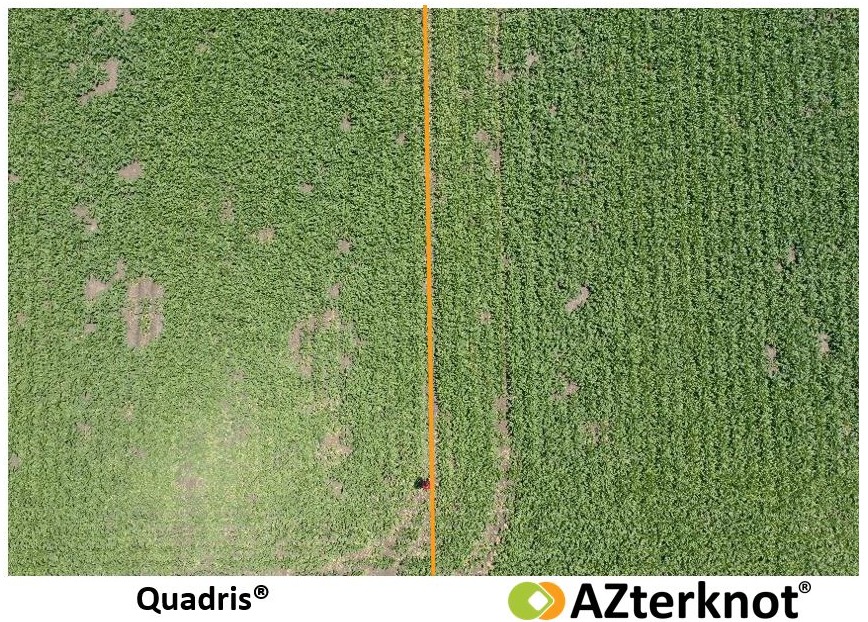 Trial in Frankenmuth, MI. AZterknot applied in a banded application at the 4-8 leaf timeframe in June 2021.
In sugarbeets, controlling root and soil diseases like Rhizoctonia can be very difficult. Companies and researchers have worked hard to improve genetic tolerances in the seed and to bring new fungicides to the market to combat Rhizoctonia. And while the market continues to be inundated in new solutions, growers are still struggling with this disease.
Then came the introduction of Vive's AZterknot fungicide. A dual mode of action, biological + chemical fungicide, sugarbeet growers now have a new tool to defend against Rhizoc in their fields. AZterknot provides excellent disease control with the proven power of azoxystrobin AND the added plant health benefits of RSE. PLUS, like every Precision Chemistry™ solution, AZterknot contains Vive's patented Allosperse® Delivery technology so it can be easily mixed and applied with foliar feeds, micronutrients, and other crop inputs for a more efficient foliar application.
But the proof is in the sugar, so to speak. We tested AZterknot at several universities and sugar cooperatives in 2022 and the results are in. On average, when compared to Quadris® in a foliar band application at the 4-8 leaf stage, AZterknot beats Quadris® by an average of 146 pounds of sugar per acre! As a sugarbeet grower myself, I know that anything you can do to increase sugar content is huge, and AZterknot does just that!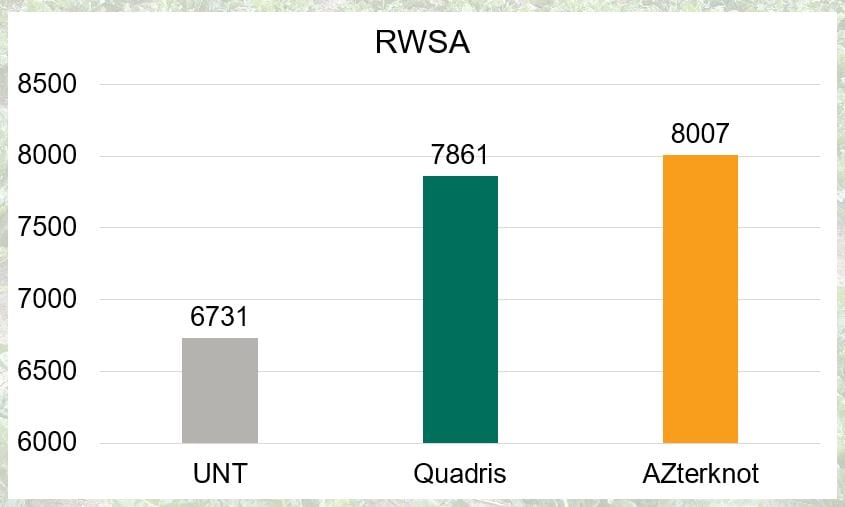 2021-2022 sugarbeet trial averages. N=8 (MI, ND, MN, ID)
See the real results for yourself and try Vive's AZterknot fungicide! Your sugarbeets will thank you!
Important: Always read and follow label instructions before buying or using Vive Crop Protection Inc. products. Quadris® is a registered trademarks of a Syngenta Group Company. AZterknot, AZteroid, and the Vive Crop Protection logo are trademarks of Vive Crop Protection Inc.