By: Bailey Sieren, Marketing and Communications Intern- Summer 2022
I was Vive Crop Protection's first summer marketing and communications intern, working remotely from my home office in Keota, Iowa. I have been very grateful for the opportunity to work with this thriving company, and I am especially thankful to my manager, Emily Roden for taking the time to invest in me so that I could grow as an intern, student, and AGvocate.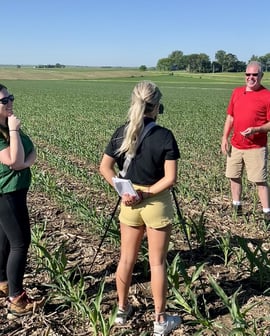 When looking for an internship, I was interested in a position where I could give back to the ag community, my family farm and learn a ton… and Vive did just that! During the first week on the job, I was immediately put to work. Upper Midwest Regional Sales Manager, Rob Vincent, brought me on a ride-along with him. We visited with retail facilities and local growers. This gave me a better understanding of Vive products and how they can fit in this industry. Rob then set me up with two jugs of AZterknot to apply to my family's soybean field. When we applied a foliar application of AZterknot, I was able to document the process, turn it into a testimonial and even operate the sprayer AZterknot was applied with. I guess you could say I am a proud Iowa farm girl!
Not only did I get to meet Rob on week one, but Emily set up 1-on-1 virtual meetings so that I could meet the hardworking individuals that make up the Vive team. During these meetings, I learned about their positions at Vive and what they do on a day-to-day basis. I remember getting goosebumps when I got an email from the CEO of Vive Crop Protection, Darren Anderson, saying that he would like to set up a virtual meeting with me and the other two interns at Vive to get to know us and explain his vision for the company. Coming from a small town, it was very meaningful for Darren to take time out of his busy schedule to get to know us. It just shows that this company is in great hands.
One of my favorite weeks this summer was when I was able to tag along with Rob and Emily to shoot video testimonials in Northwest Iowa and South Dakota. I was able to travel across the state and build connections with farmers who use Vive Crop Protection products. I enjoyed being in person with the farmers and interviewing them behind the camera to later create a testimonial video. This trip also made me realize how small of a world the ag industry can sometimes be. One of the farm families we spoke with, Rich and Karen Malcom, are the parents of the Iowa State volleyball coach! I have enjoyed staying in touch with them and I'm excited to meet with them again in Ames. Go Cyclones!
Not only was I able to travel across Iowa, but I was also able to travel to both the East and West coasts! Coming from my small town in Iowa, it was incredible to see the diversity in agriculture. First stop was Seattle, Washington. The mountains were beautiful and seeing the wide variety of crops in an environment so different from home, was breathtaking. In addition to learning about Washington ag, I was able to present about my internship experience at Vive's sales and marketing meeting. My focus was about my social media audit, key learnings and where I would like to see our social media channels move. In Seattle, I learned the importance of marketing strategies, working as a team and the importance of networking with others.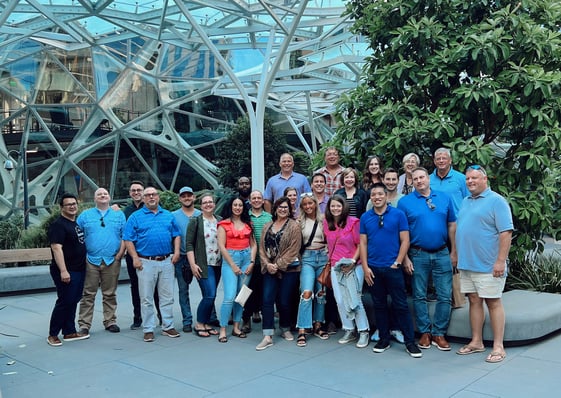 Within 48 hours of being in Seattle, I was on the opposite side of the country in Raleigh, North Carolina. Here, I represented Vive Crop Protection at the Ag Media Summit where I supported the Ag Communicators Network throughout the week with numerous tasks like registering attendees, assisting facilitate convention operations and was even able to fit in some personal networking. Lucky for me, my manager Emily joined me at the Ag Media Summit, and I was happy to have her show me around her hometown of Raleigh.
This summer I was able to explore many different roles in the sales and marketing department. This has given me valuable insights into my strengths and weaknesses which will help me forage my path as I continue further into my ag career.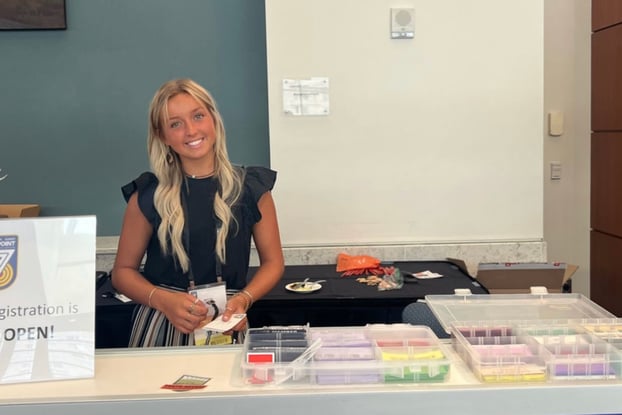 I would like to thank my manager Emily Roden for organizing an intern calendar and goals for me to strive for this summer. Emily took the time to meet and check in with me twice a week to discuss my tasks and teach me something new. I have learned so much from Miss Roden. Her passion for agriculture and Vive's marketing and communications is truly inspiring. I would also like to thank the rest of the Vive team for being so welcoming and making my first internship experience something REAL and one I will cherish for the rest of my life. There are big things to come with this innovative company and I am proud to have been a part of it even for a short time.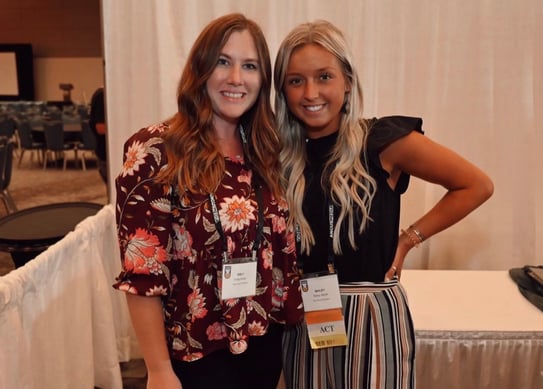 Thanks again. Your Southeast Iowa, corn lovin', milk drinkin', farm girl, best intern,
Bailey Sieren