September 15, 2023 - Growing up in the beautiful state of Idaho, agriculture has always been a significant part of my life. I was fortunate to be born into a family that has been ranching and farming for several generations. Thanks to this lifestyle, I have been able to follow my passion for agriculture and secure a summer internship as the Social Media and Marketing Intern with Vive Crop Protection.
With this summer internship, I had the opportunity to gain valuable skills and insights into the world of social media marketing with agriculture mixed in. It was a challenging yet rewarding experience that allowed me to learn new insights that go behind the scenes of marketing.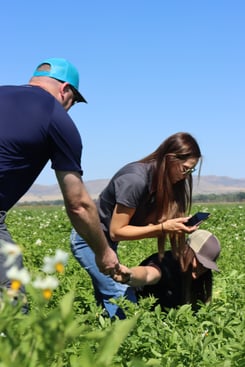 One of the most important things I learned was the importance of creating engaging and relevant content for the target audience. This involved conducting research on the latest trends and topics that were relevant to our audience and incorporating them into our social media strategy.

Another key aspect of my internship was learning how to analyze data and measure the success of our social media campaigns. This involved tracking key metrics such as engagement, reach, and impressions. After gathering this data, I would then fine-tune our strategy to improve our results.
One of the most exciting parts of my internship was the opportunity to travel and work with growers on their testimonials. This internship was a hybrid role, allowing me to work from my home office but also able to travel to new locations to meet growers that were using our products. Hearing the excitement growers had after using our products on their crops really made this job enjoyable knowing not only was I working in a field that I love but, also helping growers feed livestock and people around the world.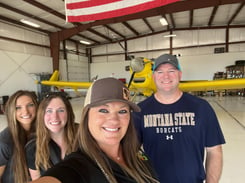 I had the privilege of working on one of my favorite testimonials with High Desert Hay and Forage, situated in Vale, OR. This fifth-generation family hay operation provides custom hay that they ship across the US and the world. What set them apart was their compressed hay, which is not commonly seen. Working with them, Matt allowed me to document the hay compressor that took large half-ton bales of hay and made them into small compressed 65 lbs bales. These bales were mixed with grass additives specialized for horse owners whose horses have strict diets due to health complications. Being a horse owner myself, with rodeo athletes that need their diets monitored, it was wonderful to see where my horse's feed comes from and to have the assurance that they are being fed the best.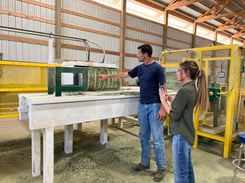 Overall, my social media and marketing summer internship was an incredibly valuable experience that opened my eyes to the world of social media marketing. I gained new skills, made valuable connections, and learned a lot about what it takes to succeed in this field. My advice for any college student is, if you're interested in pursuing a career in social media marketing, I highly recommend seeking out similar opportunities to gain hands-on experience to hone and develop your skills.
The Vive team has helped me every step of the way getting real-world, hands-on experiences that I would have not gotten if I had not taken this role. Ending my summer internship I am walking away with a better understanding of my strengths and weaknesses in social media and marketing, a more profound love for ag, and real-world marketing skills that I will continue to use in my future career.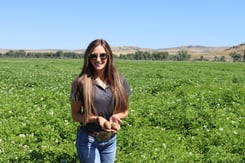 By:
Megan Travis, 2023 Summer Social Media and Marketing Intern