April 5, 2023
By: Victoria Marsh
You know that feeling of accomplishment you get when you manage to carry all the groceries in the house in one go? Or you are able to combine errands into one trip? It feels good to know you have been smart with your time and maybe even gained a bit of it back because you made an effort to be more efficient.
There are a lot of farm hacks that also give this strong sense of satisfaction for a job done more efficiently. As kids, it was me and my siblings learning that if we all spread out on a gated pipe, we could roll huge section of it at once instead of disconnecting each section to roll it. And today, there are plenty of ways to save time in the field: GPS directed tractors, drill/tractor communication technology, fertilizing and planting in one pass, mixable crop protection products, the list goes on.
Vive Crop Protection offers growers a way to get work done faster and more efficiently: Precision Chemistry™ fungicides and insecticides. Vive products are designed to increase the efficiency, consistency, and flexibility of your planting operation by being compatible with liquid fertilizers and other crop inputs so you can easily mix and apply your at-plant products all in one pass.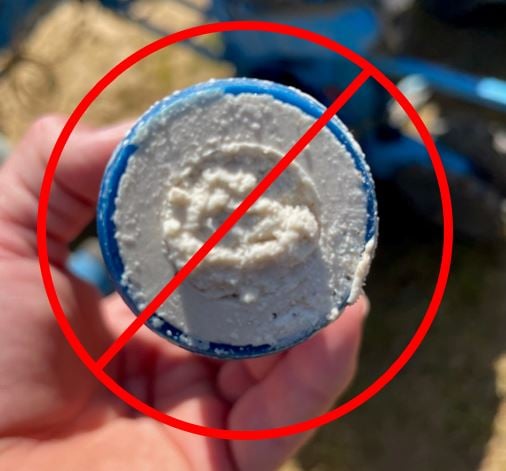 Don't let this be you this season!
It might sound impossible, but Vive's patented Allosperse® Delivery Technology acts as a shuttle for the active ingredient in each product and prevents any interaction between Vive products and other products in the tank. This means no clumping, clogged filters, and no wasted time stopping!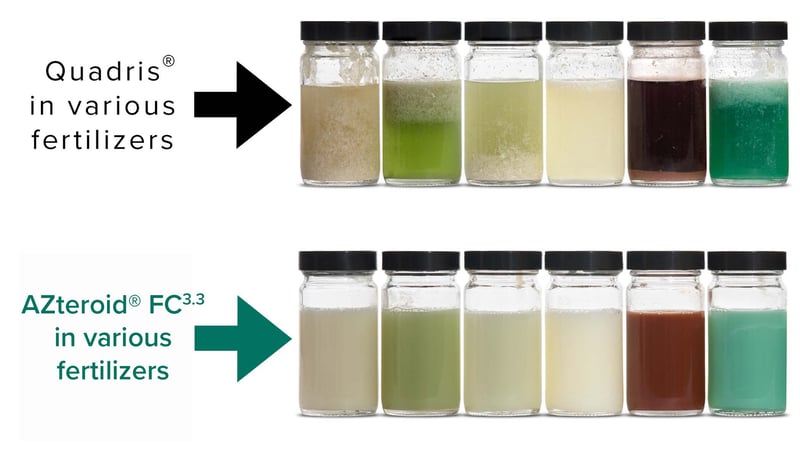 AZteroid FC 3.3 vs Quadris both in 10-34-0.
Get disease protection and fertility in one simple pass with Vive Crop Protection. Increase yields, save money, and get that satisfied feeling, all in one!
Always read and follow label directions. Quadris® is a registered trademark of Syngenta Group. Allosperse®, AZterknot®, AZteroid®, and Precision Chemistry™ are trademarks of Vive Crop Protection Inc. ©2023 Vive Crop Protection Inc.